Book of the Month: June 2021
---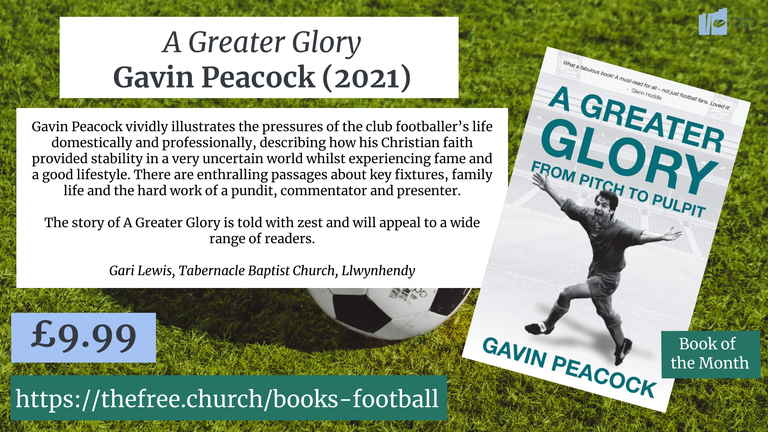 Our book of the month for June is simple, straightforward and to the point. It's A Greater Glory, the autobiography of professional footballer turned pastor, Gavin Peacock.
Gavin's lifestory is incredibly relatable, bringing together a lifelong love of football and a genuine transformation of the heart as he came to know and love Jesus. This is book for everyone, and perhaps especially for those who follow the beautiful game, but don't yet know our Saviour.
You can read our full review of the book here, or head straight over to our online shop to buy the book.
---
Miriam Montgomery, Free Church Books