Book of the Month: January 2021
---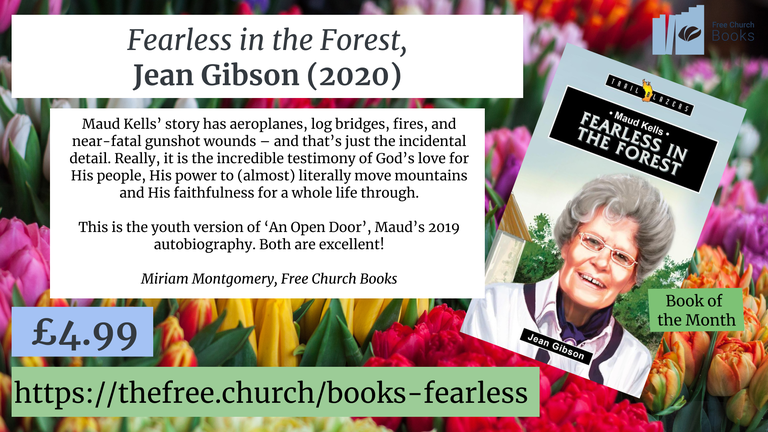 Our 'Book of the Month' for January is full of the power and joys of the Christian life.
If you have any doubt that God still works in jaw-dropping and awe-inspiring ways, then you haven't read Maud Kells' story. It's exceptionally well-written, it's a rollercoaster ride, and it's all true! After all, how many people do you know were shot one night in the middle of an African forest and lived not only to tell the tale, but to tell it loudly, proudly and to the glory of God?
Written by Jean Gibson, who also co-wrote Maud's autobiography, 'An Open Door', this Trailblazer distils the incredible story of Maud's remarkable life into a daring adventure perfect for young people. From beginning to end, you will be captivated. There are devastating moments of truth, but in all of them the reader, along with Maud, is reminded of God's purpose and protection.
Buy it here for only £4.99!
---
Miriam Montgomery, Free Church Books