Book of the Month: December 2020
---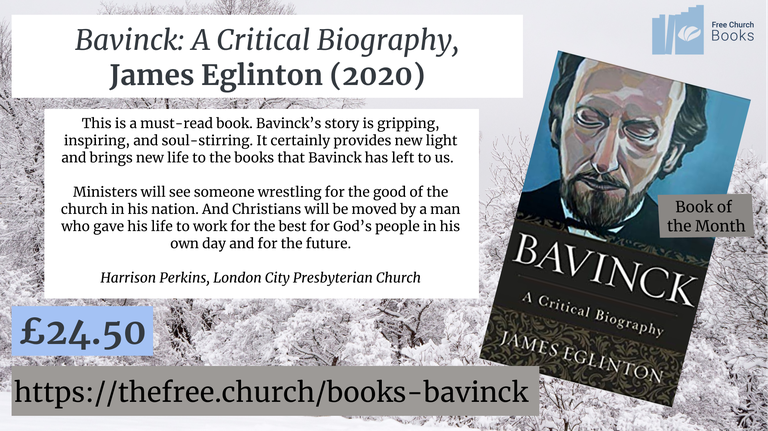 In the Free Church, we are blessed to have several theologians of exceptional stature. James Eglinton is one of the foremost of these, and his new biography of Herman Bavinck has been receiving glowing reviews across the board.
It is a serious piece of work; the culmination of a phenomal amount of research and careful thought. Yet it is also remarkably accessible, offering wisdom for ordinary Christians alongside scholars and ministers. Harrison Perkins read this book for us and was highly impressed. You can read his full review here.
What's more, it has just been awarded The Gospel Coalition's 2020 Book Award for History & Biography, with the judges taking especial note of its relevance for today.
You can purchase the book here.
---
Miriam Montgomery, Free Church Books