Book of the Month: October 2020
---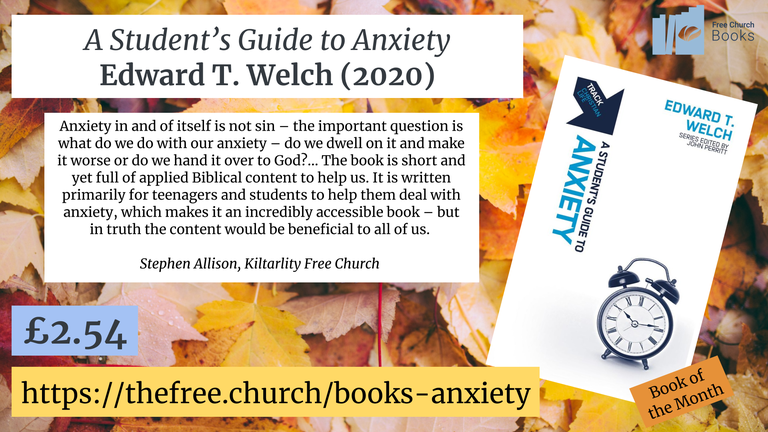 Our book of the month for October is something sadly topical; Edward T. Welch's 'A Student's Guide to Anxiety'.
This super short, super cheap little book could provide a flash of hope and life to any students you know, whether they're still at home or back at university and struggling. And, as Stephen Allison says in his review - it's so approachable it's actually perfect for anyone dealing with anxiety (read his full review here).
I would really encourage you to share this with your friends and family in as many ways as possible. Even if you're inundated with information and challenges just now, this could make a huge difference to someone who really needs it.
Head over to our shop to buy it here.
---
Miriam Montgomery, Free Church Books