Book of the Month: April 2021
---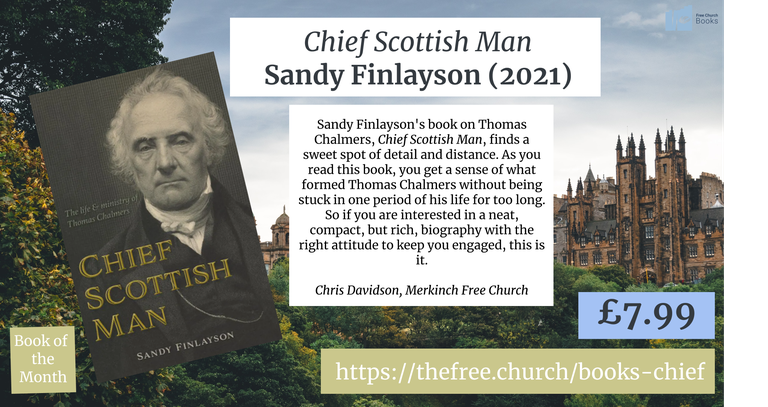 Our book of the month for April is about as 'Free Church' as it gets; the excellent new biography of Thomas Chalmers by Sandy Finlayson. Accessible, encouraging and not too long, 'Chief Scottish Man' is the ideal book to promote this month.
Chris Davidson, of Merkinch Free Church, shared his favourite quote from the book with us: "When Chalmers laid the foundation stone for "New College" on 4 June 1846 he told the assembled audience that the college would produce students who has excellent qualifications for the gospel ministry and would equip them to hold places at the very top of society. But he went on to say that what was really wanted and needed, were humble ministers who would be willing to spend time with the poorest members of their parishes and sit beside them as they died." What a challenge for our ministers and members today!
You can read Chris's full review of the book here, or buy it directly in our online shop.
---
Miriam Montgomery, Free Church Books